Today, Monday the 11th of September, is the first day of this new school year ! The children came with their parents and some grand-parents and siblings.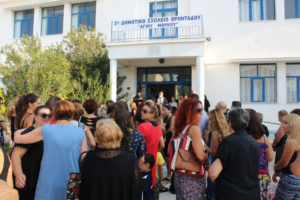 For today, no lessons, it's a special day dedicated to the benediction of the priest from the local church Agios Markos linked to the school. All the children and the families listened quietly to the ceremony.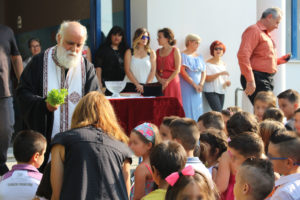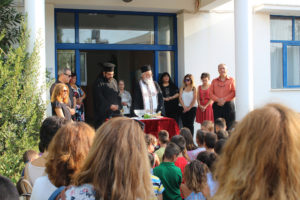 The headmaster and the delegate of the parents' association spoke also to welcome everyone. The 8 new children of the 1st grade and their parents have been introduced to the school more deeply.
Although some children were a bit sad to finish the summertime, it was a nice ceremony and a nice day for everyone !